Imaging on macOS Video by Sam Valencia & Keith Mitnick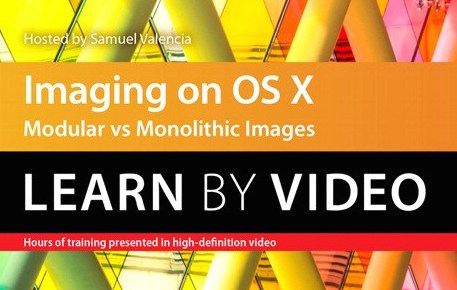 A traditional "monolithic-system" imaging approach works well for small proof-of-concept deployments, allowing for rapid deployment and user testing. Production deployments should leverage the power of modular image creation workflows to properly scale. This video goes through all the steps to follow when creating images for new Macs and having them connect to your domain, with apps installed and updates applied within minutes.
The unique Watch & Work mode shrinks the video into a small window to allow you to work alongside as you view the video. At the end of every lesson, you can test your knowledge by taking interactive quizzes
You can view the video at Peachpit, here.