Kevin M. White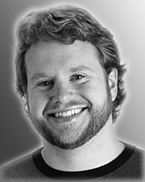 Kevin M. White has dedicated his career to mastering Apple technologies so he can share them with the world.
Consultant—Through his company, Macjutsu, Kevin provides professional consulting for Apple's education and enterprise customers. Macjutsu is also part of the Jamf Integrator program; providing professional services specific to the Jamf Pro management platform.
Author—Kevin authored multiple Apple Authorized Training courses including the popular Apple Pro Training Series: macOS Support Essentials. His latest version, macOS Sierra Support Essentials 10.12, was released in 2017.
Educator—Kevin became an Apple Authorized Trainer in 2000; providing technical guidance to small groups in hands-on classes focusing on Apple's OS X Certifications. He has also presented to sold-out crowds at international conferences including; Macworld/iWorld, MacIT, MacSysAdmin, and the Jamf Nation User Conference.
Education
University of Kentucky
BS, Computer Systems Networking and Telecommunications
1995-1999

KevinW_Bio.pdf