How to Use a Google Account with an App Password for a SMTP relay in Jamf Pro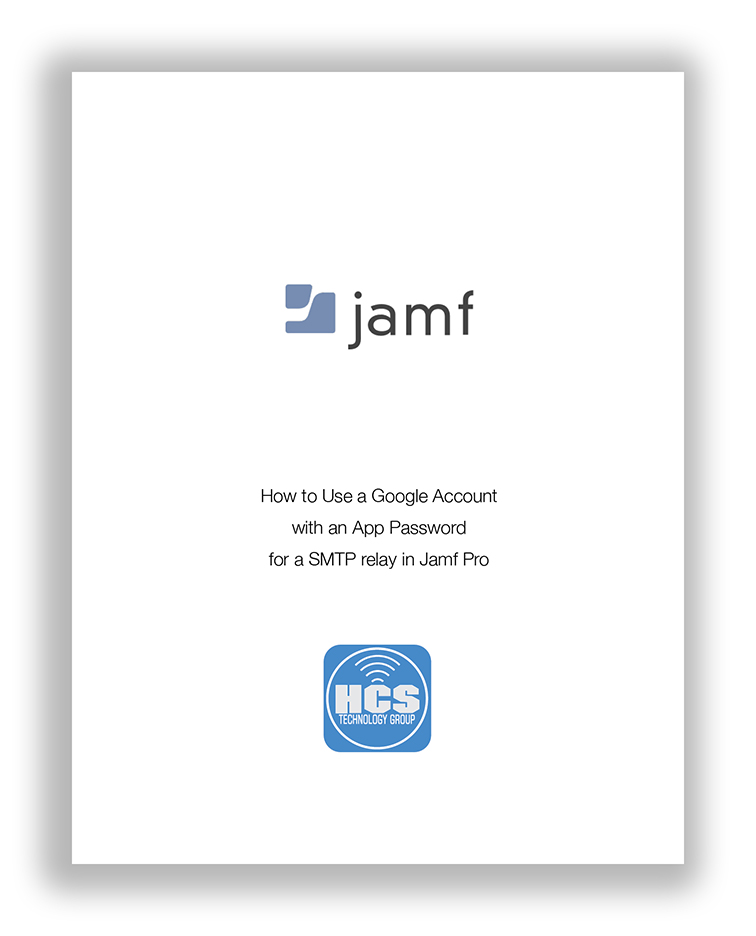 We recommend that you integrate your Jamf Pro server with an SMTP (Simple Mail Transport Protocol) server. According to the Jamf Pro Administrator Guide, this allows you to do the following:
Send email notifications to Jamf Pro users when certain events occur.
Send enrollment invitations via email.
Send mass emails to end users.
If your organization uses Google accounts (Gmail or G Suite) you can use Google's SMTP service at smtp.google.com as an SMTP relay (the Jamf Pro web admin interface refers to this as an SMTP server, but you may also see it referred to as an SMTP relay, because it relays mail from your Jamf Pro service to the SMTP service of the email recipient.

Download the PDF.