Using Open SSL to generate CSR and getting a signed Certificate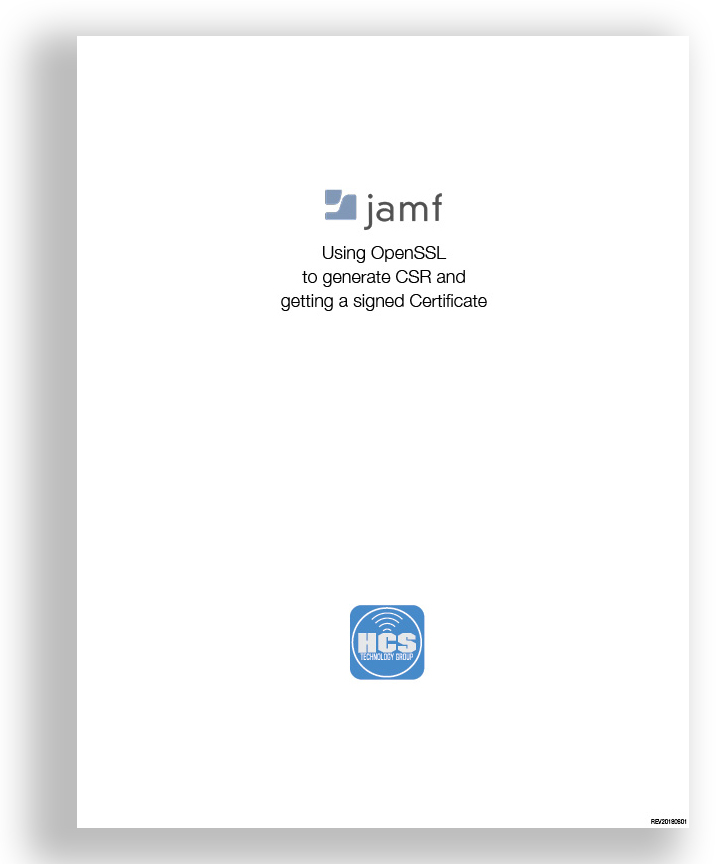 OpenSSL is a software library for applications that secure communications over computer networks against eavesdropping or need to identify the party at the other end. It is widely used in Internet web servers, serving a majority of all web sites. OpenSSL contains an open-source implementation of the SSL and TLS protocols.
This document is to supply guidance and best practice solutions to facilitate the successful creation of a Certificate Signing Request (CSR), Private Key and eventual Signed Certificate for use in Jamf Pro.

Download the PDF.