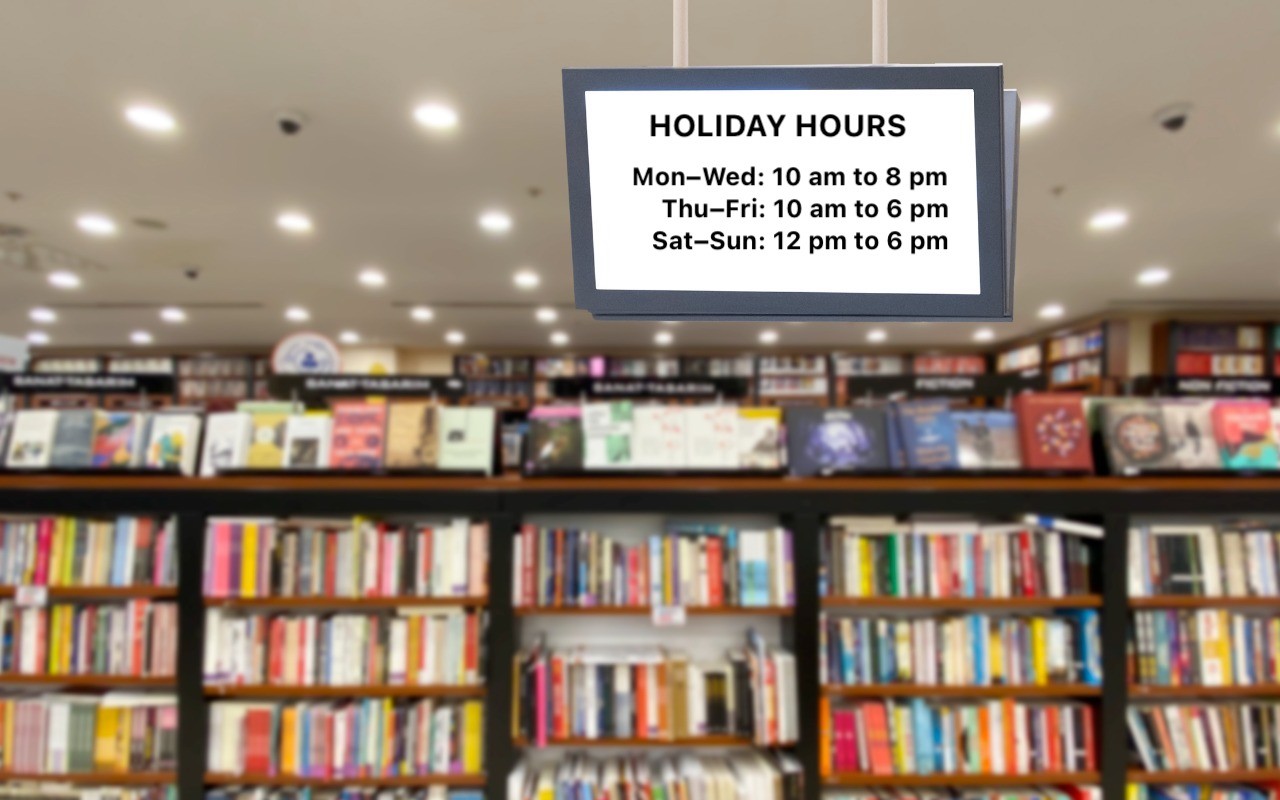 Many people have an Apple TV in the living room, hooked to a large-screen TV. It's a great streaming media box for Apple TV+, Netflix, Amazon Prime Video, and a slew of other services. It even supports a bunch of games. Don't let the Apple TV's consumer focus fool you, though. It's also a highly useful device for businesses in two important ways: digital signage and presentation display.
Apple TV for Digital Signage
For businesses that need to post signs, it's easy to print something out and stick it on the wall. But that can get out of hand quickly, and once you have more than a couple of sheets of paper posted, people won't read them. And, let's face it, a piece of paper taped to the wall isn't exactly eye-catching. Professional-level design and large-format printing can help, but then costs start going up quickly, and print signs aren't easy to update.