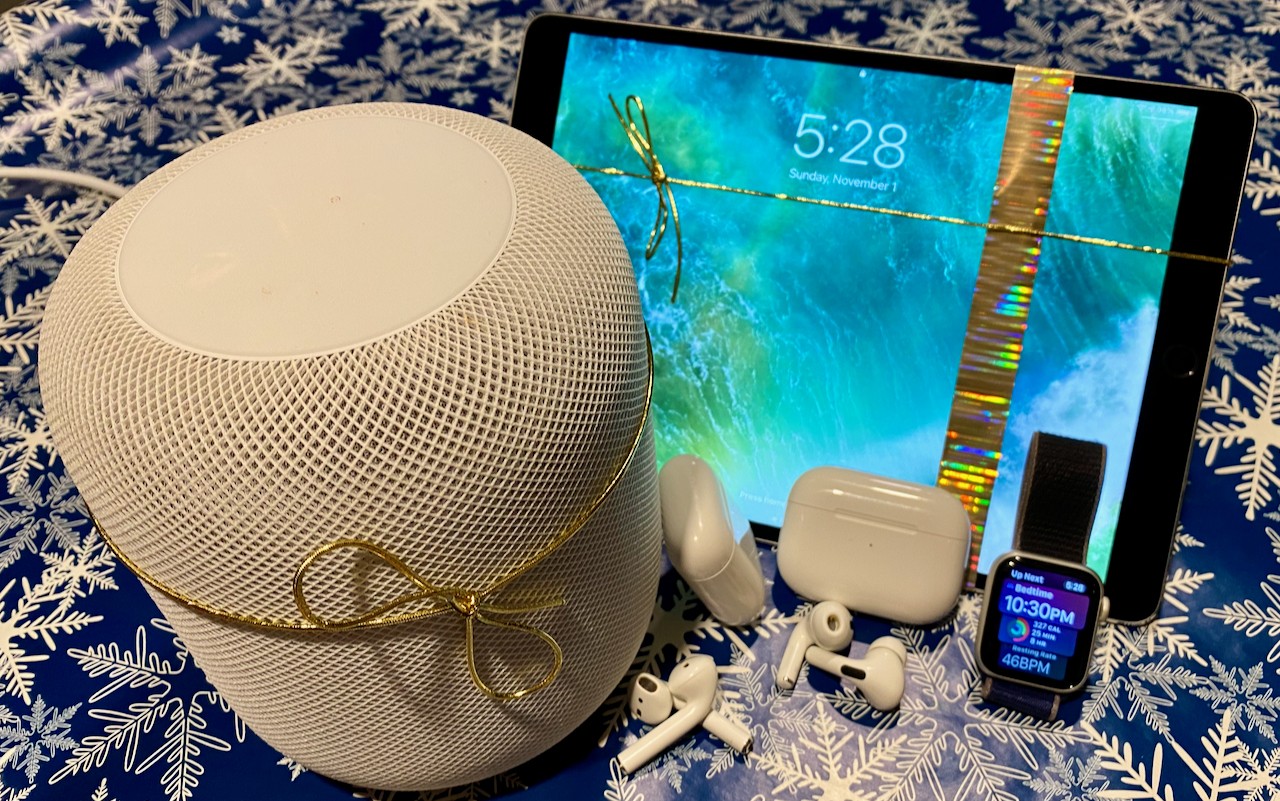 The holiday shopping season is fast approaching! Given the significant stresses placed on society's fulfillment, distribution, and delivery systems by the pandemic, we recommend you start thinking about your holiday gift-giving sooner rather than later. Even Apple, which generally does an excellent job predicting demand and shipping products quickly, has been suffering from delays this year. But if you order in time, Apple has a wide variety of products that would make great gifts for your Apple-using loved ones.
AirPods and AirPods Pro
Apple makes two models of its insanely popular wireless earbuds: the original AirPods and the noise-canceling AirPods Pro. Although it's tempting to assume that the AirPods Pro are simply better than the AirPods, the decision isn't that simple. The AirPods are cheaper ($159, or $199 with a wireless charging case) and don't block the ear canal. The AirPods Pro are smaller and cost $249, and you also get active noise cancellation, a customizable fit, a wireless charging case, and sweat and water resistance. However, the AirPods Pro block the ear canal, which many people dislike, and don't stay in as well for some.